What our clients say about us!
Zeidy made a usually difficult process into a smooth easy process. She always responded quickly answering all our questions and concerns. She was extremely professional yet friendly. I would recommend your company to friends.
We can't say enough good things about TML!!!! Ric and Zeidy are absolutely amazing!! We reached out to them on 7/4 as first time homebuyers with no clue and we were in no way financially prepared to buy a house. TML helped us every step of the way and today (8/22) we closed on our new home!!! They took care of everything and kept us in the loop. They explained things and we really felt like they had our best interests at heart. We 100% recommend them as mortgage brokers and realtors!!
(Translated by Google) The whole process was a total success, a thousand thanks! (Original) Todo el proceso fue un éxito total , mil Grcias
5 Stars
5 Stars
(Translated by Google) Thank you very much for the whole process and that everything went well. A very professional team. (Original) Muchas gracias por todo el proceso y que todo salió bien. Un equipo muy profesional.
Muy profesionales y atentos. Los volveré a contactar para mi próxima casa :) :) :)
5 Stars
El ser ocio prestado por Transparent Mortgage LLC fue más que excelente, fue excepcional. La persona que atendió nuestro caso fue Zeidy Garcia y entendió cuál era nuestra situación y los problemas que podíamos tener y nos buscó la mejor alternativa y solución. Recomiendo esta empresa y si quieres sentirte cómodo en español o inglés te recomiendo utilizar el agente que yo utilice. Estamos súper felices porque el crédito lo aprobaron en menos de 30 días como lo habían ofrecido.
Excelente Zeidy, sin conocernos personalmente cumplió el sueño mío y de mi esposa COMPRAR NUESTRA CASA en EEUU estaré siempre agradecido con este grupo de personas súper profesionales. GRACIAS UN MILLÓN!!!
Zeidy was very professional and helpful. She was always kind, responsive and willing to explain everything so we would understand the mortgage lending process better. I would recommend her 100%.
El acompañamiento fue excelente! Estoy muy agradecido con le gestión realizada por Zeidy Garcia, una gran profesional muy comprometida con su trabajo. Siempre dispuesta a dar la información requerida y brindar la mejor atención posible!! Los felicito. (Translated by Google) The accompaniment was excellent! I am very grateful to the management carried out by Zeidy Garcia, a great professional who is very committed to her work. Always ready to give the required information and provide the best possible care!! I congratulate you.
Excellent
Responsiveness, responsibility and communication! Those elements are they key for a successful real estate transaction, and Transparent Mortgage Lending have them all!!! I loved working working with them and definitely I hope to keep working with them in the future. highly recommended.
Transparent Mortgage was incredible and always willing to inform us since day 1. We reached out to them about 2 years ago for the first time, through our realtor, and they gave us the a walk through of everything we needed in order to buy a home. Unfortunately at that time my credit score wasn't good and we weren't able to proceed, but they gave me information to get it worked out. One thing that stands out the most from them is their follow up and communication! And that's what made us stay with them and not look for someone else. They made a follow up with us every year for 2 years! And that's how everything ended up with our new home purchase! Everything was so professional and done in a timely manner. Thanks Zeidy, Ricardo and the entire team for everything you did! We are truly grateful. May God always bless you all.
5 Stars
Transparent Mortgage has a friendly staff. They were accessible, and responded quickly when needed.
5 Stars
The staff at Transparent Mortgage were attentive to our needs and always responded to our questions in a timely manner. Their expertise and commitment to what they do is superb. We are thankful for the support the staff gave us during and through the closing process.
5 Stars
5 Stars
Zeidy was amazing!!!!! Professional and knowledgeable definitely my go-to and referring everyone to TML!!! Thank you so much for your assistance and guidance couldn't be more grateful on the guided experience and professionalism!!!
Excelente experiencia con Transparent Mortgage Lending, Inc. Se lo recomiendo 100% a todo el que sueñe con tener su propio hogar, son muy profesionales.
We want to thank Ricardo and Zeidy for the extremely profesional work that they do. Thank you for the kidness you and your staff had shown in getting the right mortgage for us. We will never forget the extra step you took and the time to help us through certain dificulties and move forward in our purchase.You guys, are really a blessing, we will recommend you with all our hearts. Thanks Wilson & Mariel Brugal
Excelentes y profesionales, todo el tiempo pendiente a mi caso nunca dejaron de contestar mis inquietudes sobre mi préstamo y lo q estaba haciendo en los movimientos gracias. Ricardo y Zeidy tengo nuevo hogar los mejores búsquenlos.
Ricardo and Zeidy are a great team. Had an awesome experience with them, they were always willing and available at all time to respond our questions and keep us updated on the process. They both are your business partners to hand hold you all the way in the mortgage and closing process. I always felt supported during the whole time and I look forward to doing business with them in the future.
Previous
Next
GETTING A HOME LOAN
SHOULDN'T BE HARD
SEE HOW SIMPLE IT IS
The Loanzify App guides you through your mortgage financing and connects you directly to your loan officer and realtor.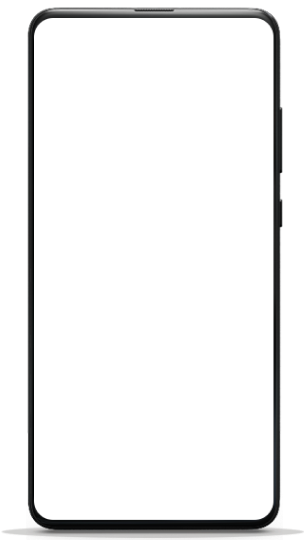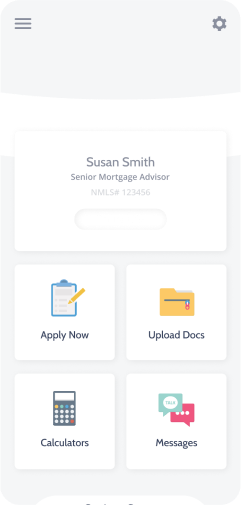 MORTGAGE PAYMENT CALCULATOR
Calculate how much your monthly mortgage payment could be.

Welcome to our website.
We know that each customer has specific needs, so we strive to meet those specific needs with a wide array of products, investment tools, mortgages and best of all quality service and individual attention.
Today's technology is providing a more productive environment to work in. For example, through our website you can submit a complete on-line, secure loan application or pre-qualify for a home loan. You may also evaluate your different financing options by using our interactive calculators and going over various mortgage scenarios.